Cake smash photo session - Paris
Celebrating your little one's birthday is the best time ever! Cake Smash & Splash sessions are a great way to document this milestone. He will be so happy to get incredible pictures of his first birtdhay.
What age can you take a photo shoot at Cake Smash?
1 year old is the best time to have fun with a Cake Smash photo session. It is a milestone every family wants to share with their child, as the best time ever. This is the most messy and funny session you ever can book.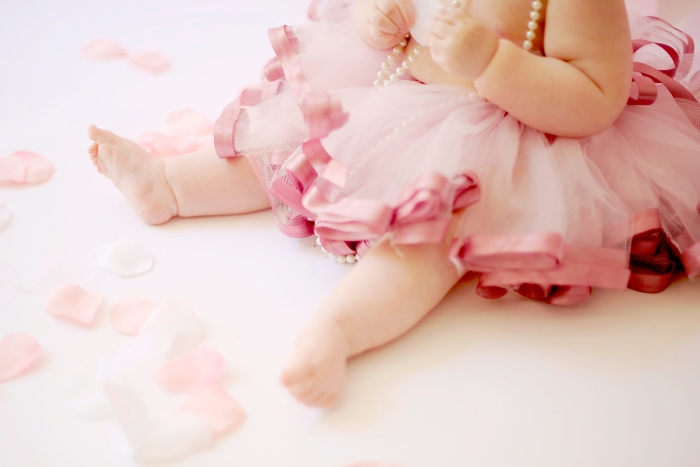 If there is one session not to be missed, it is the one on your first birthday. Indeed, your baby has grown so much!
He now has his temper and his face has really changed since he was born. His little teeth have appeared, and his smile is really cute!
This is an opportunity to have beautiful portraits, and to have fun with birthday theme.
Professional photographer since 2015, I am specialized in baby photo shoots. Indeed, it is important to understand children so that they can feel comfortable during the shooting. In addition, this allows me to put at your disposal a wide choice of backdrops and outfits for your little ones.
Session starts with baby and family portraits. You can bring your own outfits. 
Then, to create your gallery of images we will style the session with a beautiful classic birthday setup, based on your favourite colour.
I got a few outfits in my studio that you can choose from, I got tutu skirts in different colors such as pink, grey or purple and blue. I also got a few hairbands and party hats with a one on. If you want to come with some outfits or accessories, you can.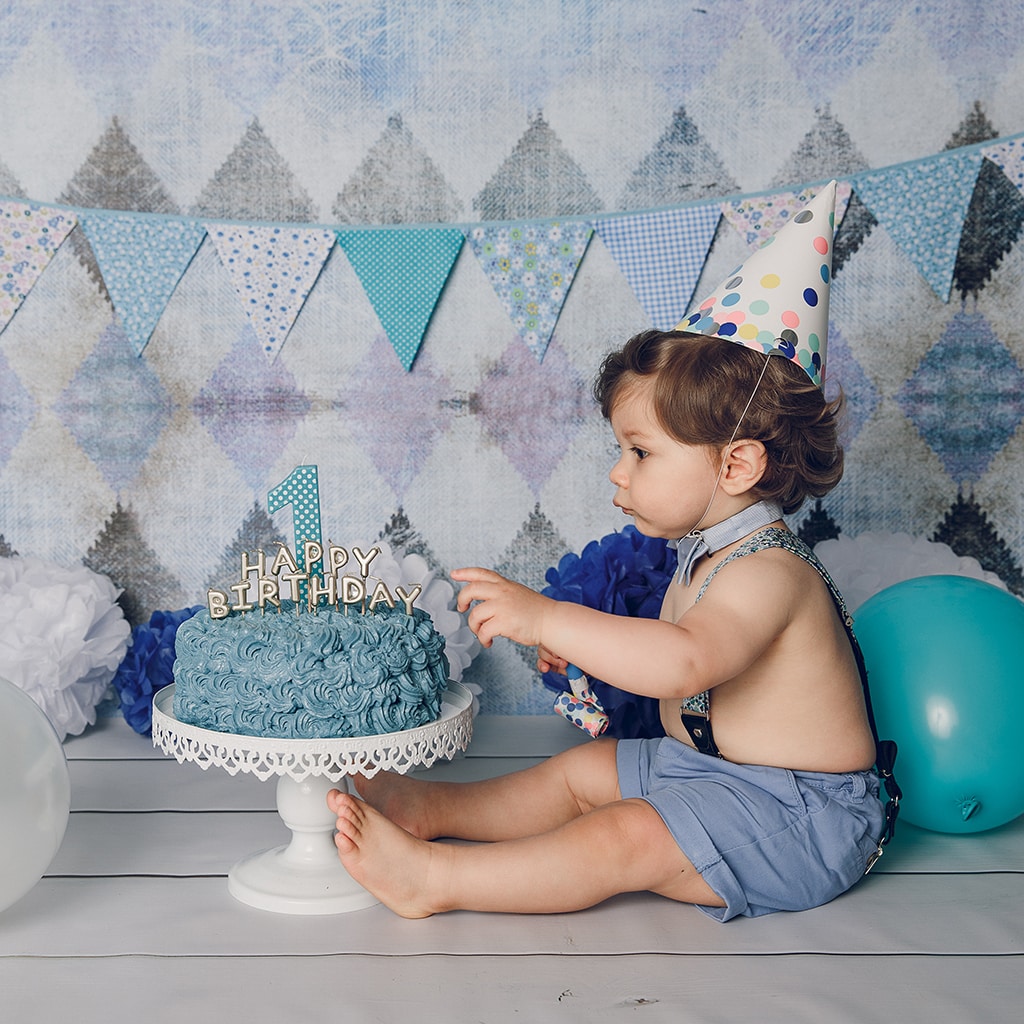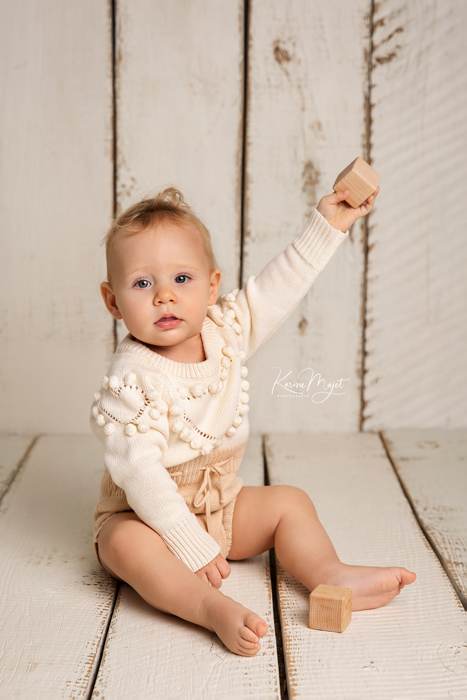 In addition to birthday backdrops, you can select other ones from my studio. I really envoy wood and flowers.
When can I book a Smash the cake photo shoot?
I offer Birthday photo sessions on Monday to Friday. The best is to book a couple of months ahead to ensure availability.
As your baby is still young, it is better to do the shooting in the morning. Babies are more dynamic and play more easily.
As parents, we like to please our children, by buying them toys and clothes. The first birthday is to be cherished. By the way, I am sure you didn't have time to see your little baby growing up. The first year is so rich in learning. And above all, as 18th birthday, these are milestones that create the best memories.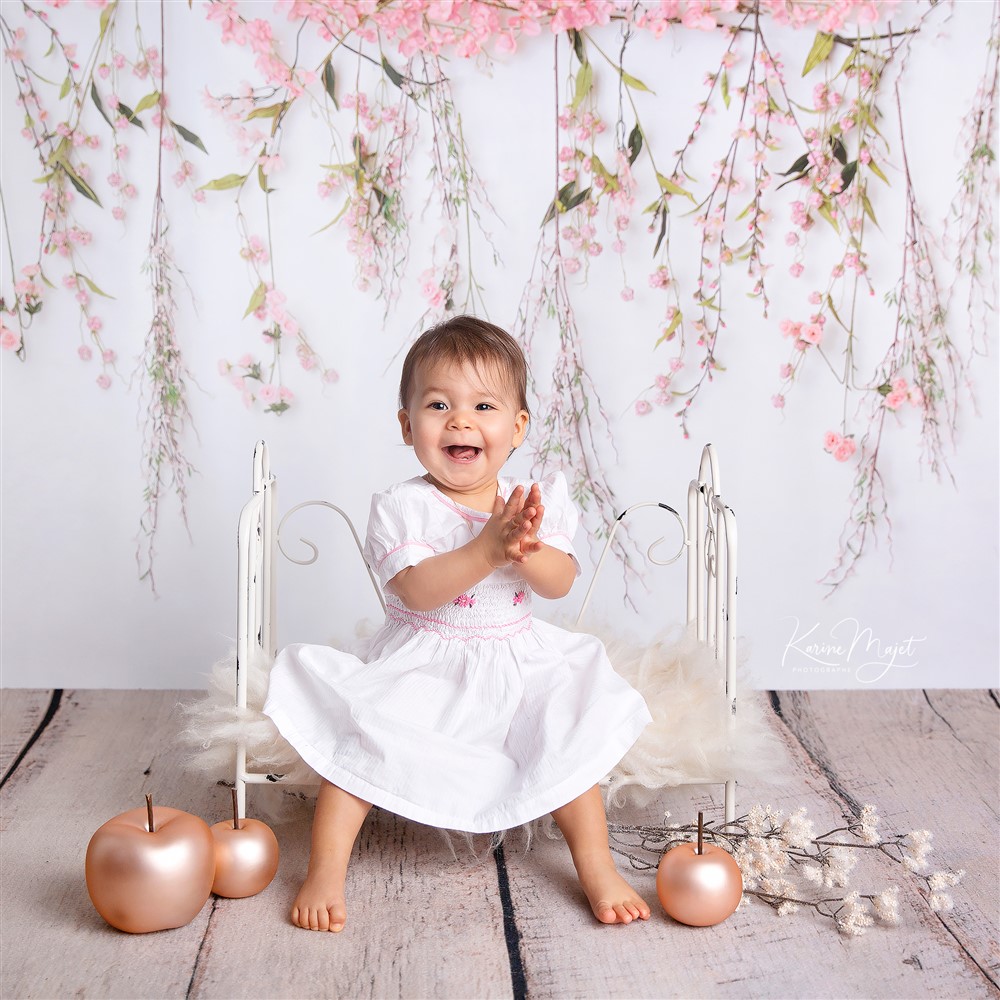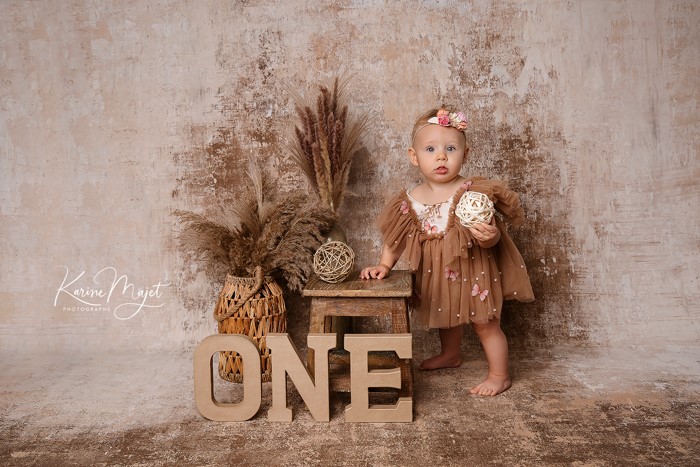 You will get your baby in several settings, to allow you to have a gallery with various photos, such as:
What are the outfits to bring?
Fan of babies, you can pick in my wardrobe dresses for little girls, some of which are made by talented designers. For little boys, I suggest knitted clothes. In addition, bring two outfits from your home.
As for parents and siblings, you can match the color and style of your outfits. It is a unique opportunity to have a beautiful family photo!
According to you, it can be classic family picture or you can also prefer a more casual time, and kiss your baby or play with him. We will see this point during the session.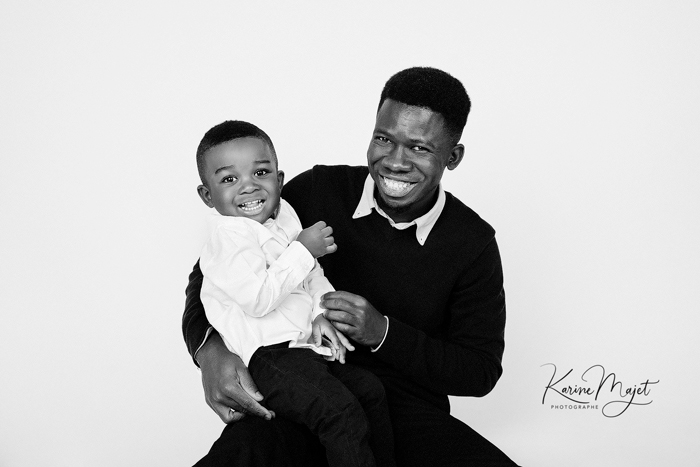 Do you have twins? The packages include the 2nd child and it will be a great opportunity to have portraits of each of your babies and photos together.
Cake smash photography session is a popular choice for capturing a 2nd or 3rd birthday milestone.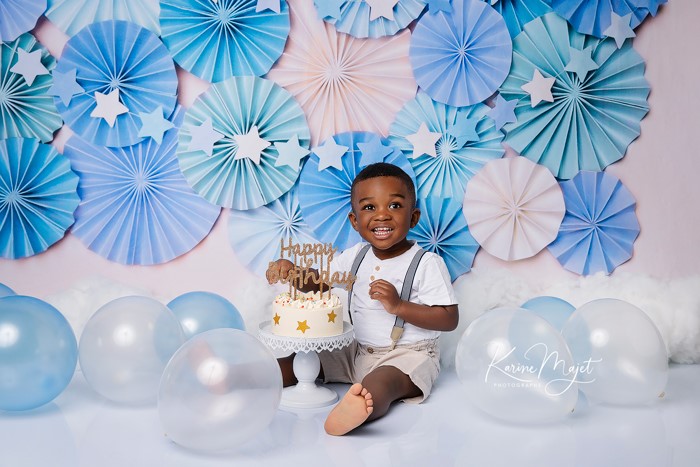 I offer premium quality mounted art prints, canvases and acrylics to fill the walls of your home. You can also choose lovely albums in linen and even wood or acrylic. Check out my product page for more info.